The Hottest Hip Hop Show in the Midwest
Date: April 2024 TBA 
Doors Open: 2pm
Time: 3:00pm to 6:00 pm
Location: Dayton Masonic Center – 525 W Riverview Ave, Dayton, OH 45405

*Please know, unfortunately there will be no FOOD CONCESSIONS at the venue
"The Hottest Hip Hop Show in the Midwest" returns for the 4th annual Ohio Competition, coming off its most successful show ever. After SELLING OUT the elegant 1500-seat Kuss Auditorium in Springfield, Ohio, we are back at it  this time in the FUNK CAPITAL OF THE WORLD, offering a dance experience that resonates with the soul.  
This 3-hour, high-energy show will feature various dance genres and competition levels.  We anticipate over $4500 in prizes to be shared.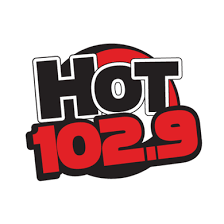 In order to reach the most impact to youth and our community, Dance Stomp Shake depends on sponsor support.  We rely upon the generosity of partners and socially conscious persons/groups and businesses who support diversity in the arts and leadership.   Will you provide a tax-exempt gift today?  
Generous Sponsors Include: